January 7th, 2020 became a day of celebration in SAPBASIS, as we decided to sell 50.1% of our company to the Trifork Group.
"Being part of the Trifork Group, gives us the opportunity to grow as a business – both vertically and horizontally – hence enabling us to offer a broader range of services to our customers. The partnership will open doors for both the Trifork Group, Netic and us to deliver our joint services and to fulfil our goal in being the preferred SAP operations and technical implementation partner," states Jesper Riiber Høj, CEO, SAPBASIS, and continues: "It was obvious to us that joining the Trifork family and teaming up with Netic was a perfect match in partners sharing our mission of delivering first class services based on agility, innovation and people – always with a customer-centric approach."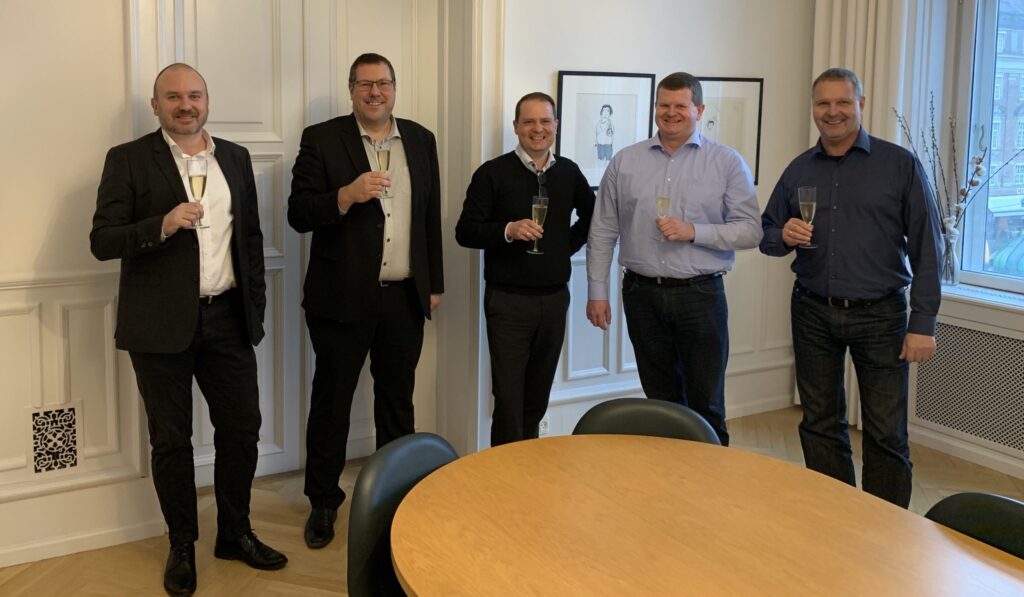 "This is something that many of our customers have requested for some time – and now we are able to deliver and grow in this business area," states Steen Jensen, CEO, Netic, and continues: "In our optics, SAPBASIS is among the best skilled SAP operations and consultancy companies in Denmark offering unmatched competencies on the domestic market; a large number of customer references confirm this."
Should you wish to know more about your options for SAP operations and consultancy services from the Trifork family, please contact us:
Jesper Riiber Høj (CEO of SAPBASIS): +45 23 20 28 23 / jrh@sapbasis.dk
Steen Jensen (CEO of Netic A/S): +45 22 48 61 93 / sj@netic.dk
Kevin Hagemann Petersen (CEO of Invokers): +45 40 25 93 20 / khp@invokers.dk
About SAPBASIS
The company was founded by three experienced SAP Basis consultants. Our roads had often crossed, but we now wanted to pursue the possibilities of a collaboration. In short, our SAP Basis philosophy is 'expertise made fair'.
We wish to offer expert SAP Basis services, but on fair and simple terms. No complex contractual relationships, no square boxes, less rules – whatever your desire, we deliver!
About Netic
Netic has performed best-of-breed business-critical IT operations management for private companies and public institutions for more than 15 years. Every day, we strive to be an accessible, proactive and agile partner that puts professional standards first.
We believe that all our partnerships must be rooted in the shared understanding that smart IT operations create prospects and opportunities. We take pride in the fact that our talented and committed employees always have an understanding of and consideration for our customers' reality.
About Invokers
Through a user-centric approach, Invokers create business value to SAP business process extensions for simple, high-performance web and mobile solutions. We specialise in the entire process from design, driven by our unique Effective Design Thinking, to development and implementation – always focusing on the end-user.
We utilise the SAP Cloud Platform as a complete innovation platform providing record-high return on investment and digitised business, pushing the digital transformation in both B2B, B2E and B2C markets.