Consulting
SAP consultants with solid business acumen
We can consult on decisions large or small, and we can provide valuable input on and scrutinise your decisions or simply offer a 'second opinion'.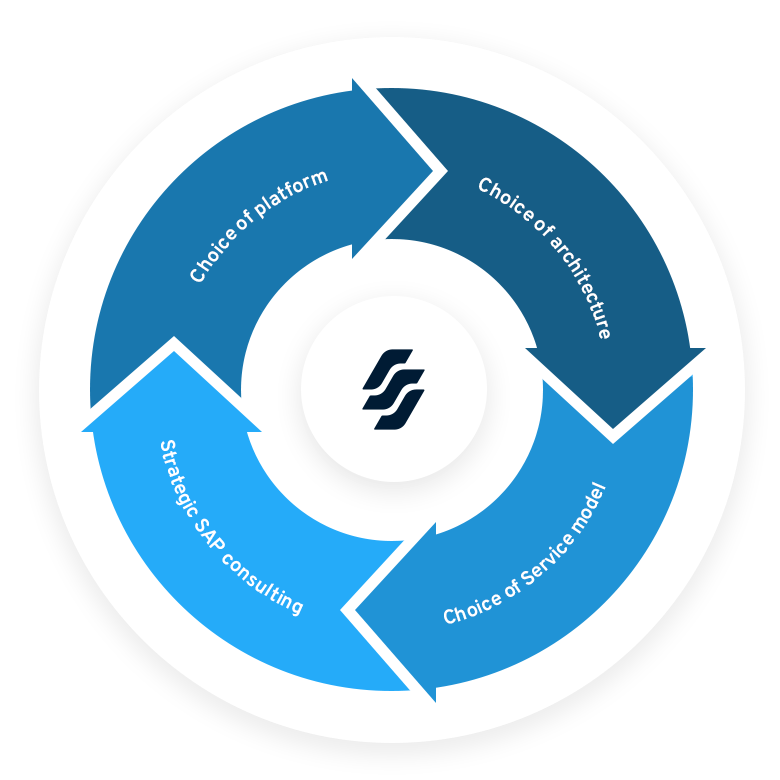 The broadest expertise
We have deep insights and broad technical expertise in the world of SAP based on years of experience.
At the forefront of opportunity
We're familiar with all the opportunities and trends that are out there on the market – in theory and in practice.
Understanding your situation
We understand you and your business, including your skills and your technical maturity.
Valuable sparring and input
We discuss the advantages and disadvantages of what options you currently have, together.
The best solutions
We make sure that you can make the best decisions based on the right information.
Avoid bad choices
We provide advice based on an honest dialogue about your business and infrastructure, so you avoid making bad choices.
Platform
Choice of platform
Choose the best platform for you based on current and future needs and with one eye on your current maturity and skills level in terms of maintenance.
Architecture
Choice of architecture
Choose the best architecture for you based on your needs when it comes to use, user-friendliness, scalability, reliability etc.
Service model
Choice of service model
Choose a service model based on your current needs in terms of choosing between insourcing/outsourcing/hybrid solutions etc.
Day-to-day
Included in support
Depending on your wants and needs in relation to the problem at hand, we provide advice day-to-day based on our deep expert knowledge.
In-house
Fixed long-term consultant
We are affiliated as 'in-house consultants' and ensure the best possible support through security in everyday business and all-round knowledge of your specific systems.
On Demand
Stand-alone service
We can also help with on-demand consulting if you need advice on an individual situation or problem.